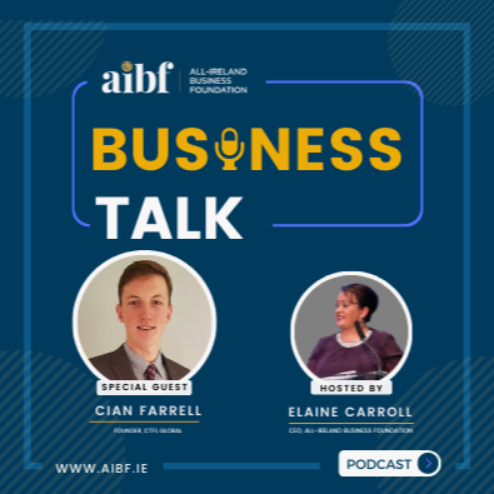 Cian Farrell is the founder of CTFL Global, an educational consultancy business based in the midlands. 
Heading up an elite team of academics, Cian provides academic tutoring to students from all over the world.
CTFL Global provides student development services as well as educational consultancy services to academics and educational bodies. 
Cian's rapid transition from student to elite entrepreneur is remarkable considering he was a student at Imperial College London just last year.
In this week's episode of AIBF Business Talk, Cian spoke to Elaine about his rapid rise from student to entrepreneur and offered some excellent advice for entrepreneurial success. 
Cian believes in starting each day as if on purpose. 
Cian is a two-time Business All-Star and has been acknowledged by the All-Ireland Business Foundation as Thought Leader in Engineering Education & Mentorship. 
He has been identified as a trusted source who moves and inspires people with innovative ideas. 
Most importantly, he manifests those ideas and knows and shows how to replicate his success.